Partners meet in Vlissingen
On 23 January the MIRG partners met at the Beach Guard Station in Vlissingen, The Netherlands.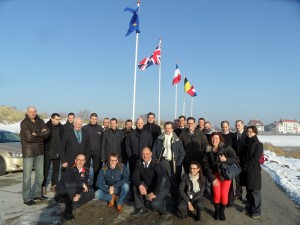 Since the last meeting much progress has been made. The working group recruitment finished its work. All the partners have selected their teams or are in the final phase of the selection procedure. All partners have started or are on the verge of starting a tender procedure for the required equipment. The partners agreed upon the concept Standard Operation Procedures. Formalisation of these procedures will be one of the next steps. The coming months the partners will further develop the training en exercise programme so the new MIRGs can start their training this spring.