EU OBSERVERS TO BE INVITED TO THE EXERCISE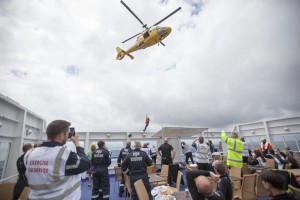 The main goal of all exercises is to learn. Therefore, the MIRG-EX partners will invite both experts and professionals active in maritime search and rescue, fire services, incident response and civil protection to witness the full scale exercise. They are not there to simply watch, but to provide feedback on the exercise as the scenario unfolds. Their opinions and observations will become part of the evaluation report and can be helpful in optimizing our operations.
This spring, invitations will be sent to the European Commission Civil Protection contacts.